What Is Burnham & Flower For COBRA?
My COBRA is through Burnham & Flower, how do I start?
The COBRA administration solution, provided by Burnham & Flower's, simplifies what is essentially a complex, difficult, and time-consuming HR activity. Employers can not only streamline COBRA communications, reporting, enrollment, billing and payment processes, but also provide an enhanced participant experience that seamlessly guides users through the post-employment health benefits process in a simplified and meaningful way, thanks to advanced capabilities and first-of-their-kind self-service tools.
Remain Insured
Accident Only plans start at $44* with coverage starting tomorrow!
Call us
877-262-7241
Get A Quote, Enroll Online
View Plans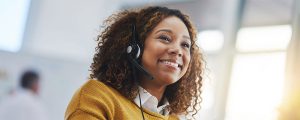 About Burnham & Flower
Homer J. Flower and Duane F. Burnham created Burnham & Flower Insurance Group in 1966. The company was founded primarily to provide retirement services to officials and employees of Michigan Township.
Since its humble origins, the agency has developed into six distinct organizations, serving over 2,600 clients in both the public and commercial sectors. Burnham & Flower is now one of the country's largest municipal insurance companies.
COBRA Administration Services
Employers looking to outsource their COBRA administration for employees, should contact Burnham & Flowers for more information.
Burnham & Flower Insurance Group
Phone: 269.381.1173
Toll Free: 800.748.0554
info@bfgroup.com
HOME OFFICE
315 South Kalamazoo Mall
Kalamazoo, MI 49007
Did You Need Dental Or Vision Insurance?
Vision starts at $5 per month and Dental plans are around $1/day
Call us
877-262-7241
Get A Quote, Enroll Online
View Plans