What Benefits Do You Get On COBRA?
Will I have the same health insurance benefits on COBRA?
If you lose workplace health coverage, you may be able to continue that plan on COBRA. As you are continuing the same plan you had, all of the major medical benefits will remain in place including what you've paid in for deductibles.
Summary Of COBRA Benefits
If you are considering COBRA insurance, be sure to talk to your employer or a health insurance agent to learn more about your options. The following is a list of benefits that come with COBRA.
Continuity of coverage: COBRA allows you to keep your employer-sponsored health insurance for up to 18 months after you leave your job. This can be a lifesaver if you lose your job and need health insurance.
Same coverage: You will get the same coverage under COBRA as you did under your employer's plan. This includes the same doctors, hospitals, and prescription drug coverage.
Pre-Existing Condition Coverage: COBRA cannot deny you coverage based on pre-existing conditions. This means that you can get the care you need, even if you have a chronic health condition.
No waiting periods: You can start using COBRA coverage immediately. There is no waiting period after you enroll.
Flexible enrollment: You can choose to get COBRA health insurance at any time during the 60-day period after your qualifying event. Giving you time to review your options and decide if COBRA is the right choice for you.
Tax benefits: You may be able to deduct your COBRA premiums on your taxes. This can help to offset the cost of coverage.
Peace of mind: COBRA can give you peace of mind knowing that you have health insurance coverage in case of an unexpected illness or injury.
Access to preventive care: COBRA covers preventive care services, such as annual physicals and vaccinations. This can help you stay healthy and prevent costly medical problems down the road.
Choice of doctors: You can choose to see any doctor who is in your COBRA plan's network. This gives you the freedom to see the doctor you want, when you need to.
COBRA Alternative:
Save Up To 70%
Try Short-Term Health Insurance
$80/month*
Covers An Insurance Gap
Until Your Next Work Health Plan Starts
Get A Quote, Enroll Online
View Plans
Call us
877-262-7241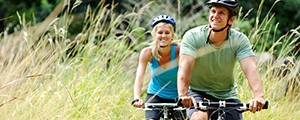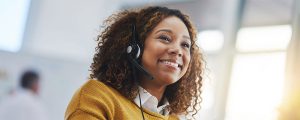 *Based on age and state availability
QUICK CHECK
COBRA Eligibility
COBRAinsurance.com
We are an insurance company that provides information on the COBRA law and alternative temporary insurance options if continuation is unavailable or too expensive.
Remain Insured
Accident Only plans start at $44/mo
Short-Term Medical low as $80/mo
Call us
877-262-7241
Get A Quote, Enroll Online
View Plans

Temporary health insurance is a popular, affordable solution to cover gaps in coverage while you are between Major Medical plans.
*Eligibility for short term medical insurance is based on age and state availability.