How does Businessolver manage my COBRA benefits?
Businessolver is a company that specializes in COBRA administration, aiming to simplify the process for businesses. Utilizing its all-in-one, single-source platform called Benefitsolver, the company oversees all COBRA-related activities, including compliance, documentation, enrollment, communication, and payment collection. Benefitsolver also offers complete tracking of an employee's lifecycle, from hiring to retirement, and automates the processing of COBRA notices. The platform even allows for online enrollment in COBRA, eliminating the need for paperwork. Businessolver prides itself on the trust it has built with its clients, with more than 80 percent of them utilizing its COBRA Administration Services for compliance and accuracy needs.
Businessolver Account Access: Login At BenefitSolver
Log in or register for your Businessolver COBRA account on the same page for streamlined access to your healthcare benefits.
Create your BenefitSolver username and password to login to your Businessolver COBRA account.
Why Employer Choose Businessolver For COBRA Administration
Employers find Businessolver's COBRA administration services highly beneficial for several reasons. The company's all-in-one platform, Benefitsolver, centralizes COBRA information alongside enrollment and eligibility data, offering a unified solution for benefits management. This streamlines the entire process, from compliance and documentation to enrollment and payment collection. Businessolver also automates the generation and mailing of
COBRA notices, reducing manual tasks and the risk of errors. Moreover, the platform provides complete tracking of an employee's lifecycle, ensuring seamless transitions from initial enrollment to COBRA administration. With more than 80 percent of Businessolver clients using its COBRA services, it's evident that the company's focus on compliance, accuracy, and efficiency resonates with employers.
Are You In Good Health?
Save Up To 70%
COBRA Alternative
Try Short-Term Health Insurance
$80/month*
With coverage starting tomorrow!
Get A Quote, Enroll Online
View Plans
Call us
877-262-7241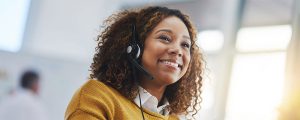 Did You Need Dental Or Vision Insurance?
Vision starts at $5 per month and Dental plans are around $1/day
Call us
877-262-7241
Get A Quote, Enroll Online
View Plans