How Does BusinessSolver Administrate COBRA Continuation?
BenefitSolver sent me an letter about enrolling in COBRA. How do I get started?
The BenefitSolver COBRA Administration Services, which include compliance, documentation, communication, and payment collection, are used by more than 80% of Businessolver clients. Everything is handled through their single-source platform, Benefitsolver®, which means your COBRA information will be stored alongside your enrollment and eligibility information.
Contact Information
Customer Support
Participants Are Asked To Contact The Human Resources of the Employer Providing The Insurance
Corporate Office
2834 Northgate Dr.
Iowa City, IA 52245
Are You In Good Health?
Save Up To 70%
COBRA Alternative
Try Short-Term Health Insurance
$80/month*
With coverage starting tomorrow!
Get A Quote, Enroll Online
View Plans
Call us
877-262-7241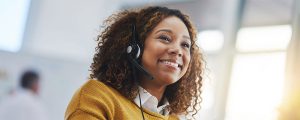 COBRAinsurance.com
We are an insurance company that provides information on the COBRA law and alternative temporary insurance options if continuation is unavailable or too expensive.
Discovery Benefits Was Acquired By Wex Inc.
Members COBRA plans that are managed by Discovery Benefits, are now administrated by Wex Inc.
On March 5, 2019, WEX Inc. announced the completion of its purchase of Discovery Benefits, Inc. (DBI). The acquisition is for $425 million in cash, with $50 million deferred until January 2020.
Discovery Benefits is a rapidly expanding employee benefits administrator that serves over one million customers in 50 states. The firm has had a long-standing relationship with WEX's Health division, and the acquisition formalizes that relationship.
QUICK CHECK
COBRA Eligibility
Did You Need Dental Or Vision Insurance?
Vision starts at $5 per month and Dental plans are around $1/day
Call us
877-262-7241
Get A Quote, Enroll Online
View Plans