How Do I Apply And Enroll In COBRA Insurance?
If your work health insurance ends, enrolling in an employer COBRA plan can help you continue receiving treatment for any pre-existing conditions.  
If you do not have pre-existing conditions, visit the health enrollment center for temporary plans that can save you up to 70% off employer COBRA.
I would like to sign up for COBRA coverage to not have any gaps in health coverage. How would I go about getting COBRA insurance?
The term "COBRA insurance" refers to the same workplace health insurance you had through an employer.
To "sign up for COBRA" means you will enroll back into your former plan by the employer's human resources department or their third-party administrator.
Application Process For Enrolling In COBRA
If you lose your work health insurance and want to keep that coverage, you will need to enroll in a COBRA plan through your previous employer or their designated third-party administrator.
Step 1
Read the COBRA enrollment notification sent to you by the human resources department or the employer's third-party administrator that explains the coverage and how to enroll back into your health plan.
You should receive the notification within 45 days of your coverage ending.
Step 2
Enroll in COBRA by completing your enrollment online or sign up by paper application and mail it back to the employer.
You will have 60 days to elect COBRA continuation.
Step 3
Catch up all premium payments from the date you lost coverage. Once payment is made, your insurance will restart and any out-of-pocket medical expenses since then may be reimbursed.
You then have 30 days to pay your first premium.
Why Sign Up For COBRA?
Your former work health insurance is Affordable Care Act certified. The most important reason to get COBRA is, that it's a major medical policy that provides coverage for pre-existing conditions that result in procedures and visits to medical providers.
Do You Really Need COBRA?
Short-term medical plans can help you stay covered for new illnesses and emergencies.
Many states allow individuals to use these plans to cover an insurance gap.
COBRA Alternative:
Save Up To 70%
Try Short-Term Health Insurance
$80/month*
Covers An Insurance Gap
Until Your Next Work Health Plan Starts
Get A Quote, Enroll Online
View Plans
Call us
877-262-7241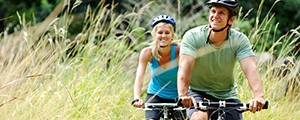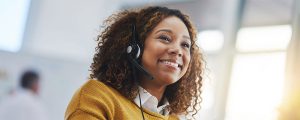 *Based on age and state availability
Contact Us By Phone
Monday – Thursday, 6 a.m. – 6 p.m., EST.
Friday, 6 a.m. – 4 p.m., EST.
QUICK CHECK
COBRA Eligibility
COBRAinsurance.com
We are a private insurance company that provides information on the COBRA law and alternative temporary insurance options if continuation is unavailable or too expensive.
What Is COBRA?
COBRA continuation coverage is a federal law that requires businesses with 20 or more full-time employees to make available their group major medical plan to former covered employees and their qualified beneficiaries should that insurance stop due to a qualifying event.
The Cost Of Coverage
Expect the COBRA premium to cost the same as major medical insurance, also known as Obamacare, which averages $400 – $700/month, per individual. You can calculate your monthly cost based on your previous paycheck contributions and the amount the employer had subsidized.
Non-Compliance By Employer
Employers with 20 or more full-time workers are compelled by law to offer you a continuation of your most recent health insurance plan. If the business fails to send you a notification, your first step should be to contact their HR Department and ask for their COBRA Administrator to send your notice of continuation for enrollment.
If the employer fails to send the paperwork in a timely manner, you may file a report with the Department of Labor.
COBRA Enrollment Deadlines
After your work insurance stops, you will have a special open enrollment period to enroll in health insurance. If you are looking to keep your employer benefits, here are the deadlines for
getting started on COBRA
:
Employer Election Notice Of COBRA Must Be Sent Within 45 Days
Applying for COBRA continuation of previous health benefits begins with the employer who sponsored the insurance to notify you. The employer has 30 days to notify the group health plan of the qualifying event. After that, the employer has 14 days to notify you of your COBRA right to keep your work health insurance. In total, the employer has within 45 days to send the COBRA election notice to continue your health plan.
You Have 60 Days To Sign Up For COBRA And Enroll
Once you receive your COBRA enrollment forms from your previous employer, you have 60 days to send back the election form. If you have questions regarding the application, you'll want to reach out to the employer's human resources department and ask for the COBRA Administrator.
Your COBRA coverage is retroactive to the date of your job loss (or when the former insurance would have ended). As long as you submit the enrollment papers and premium payments, there will not be a lapse or gap in your coverage. These legal rights are made possible by the Consolidated Omnibus Budget Reconciliation Act of 1985, otherwise known as COBRA.
Missing Your Election Notice?
If you lose your COBRA enrollment paperwork,  contact the  former employer's Human Resources department or the COBRA administrator as soon as possible to obtain a new copy or complete the enrollment process. As you have 60 days to enroll, delaying the process may result in losing eligibility for continued health insurance coverage.  
Remain Insured
Accident Only plans start at $44*
with coverage starting tomorrow!
Call us
877-262-7241
Get A Quote, Enroll Online
View Plans

Temporary health insurance is a popular, affordable solution to cover gaps in coverage while you are between Major Medical plans.

*Eligibility for short term medical insurance is based on age and state availability.