How COBRA Health Insurance Works
COBRA is a type of health insurance that allows people to continue paying for their most recent employer-based group health plan when that plan ends due to a qualifying event.
The COBRA Law
COBRA (Consolidated Omnibus Budget Reconciliation Act) is a federal law that allows certain individuals to continue their employer-sponsored health insurance coverage after they leave their job or experience a qualifying life event, such as a divorce or the death of a spouse.
COBRA is not an insurance company, but rather a law that requires employers to offer their former employees the option to temporarily continue their health insurance coverage at their own expense. It is important to note that COBRA coverage is not automatic and individuals must elect to continue their coverage within a certain timeframe in order to be eligible.
What Is COBRA, Then?
COBRA insurance is a term most people are familiar with. It refers to paying out-of-pocket for group health insurance coverage that was in effect when an employee lost his or her job or when a family member loses access to the group plan.
COBRA Health Insurance Eligibility
If you experience a qualifying event such as job loss or a change in your family circumstances, your former employer is required to offer you the opportunity to continue your group health insurance coverage through a special open enrollment period.
As long as you were enrolled in a qualified group health plan for at least one day, you are eligible to keep your insurance through this special enrollment period.
QUICK CHECK
COBRA Eligibility
Rules Of COBRA Insurance
In simple terms, this is how you obtain COBRA insurance:
Or, Save Up To 70%
COBRA Alternative
Try Short-Term Health Insurance
$80/month*
With coverage starting tomorrow!
Get A Quote, Enroll Online
View Plans
Call us
877-262-7241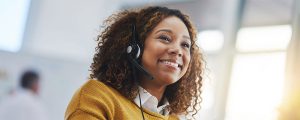 *Based on age and state availability 
How Much Is COBRA?
Because COBRA is the same work health insurance you previously had, you are responsible for the entire premium payment, including the employer's portion. The national average for this type of traditional health insurance is $438/month per person.
When Do COBRA Benefits Begin?
COBRA benefits will start as soon as you make your first premium payment. The coverage will be retroactive to the date when you lost your previous coverage.
Health Insurance After Quitting Your Job
If your employer is required to allow you access to their group health insurance, then it doesn't matter how your job ended. Your COBRA rights allow you the option of keeping your workplace insurance if you quit your job or the company downsized.
Should You Choose A COBRA Plan?
If you have had recent or ongoing health problems, often times its best to stay on your former employer's group health plan. Learn more about when to choose COBRA or look for an alternative for continued health insurance.
Some States Have Mini-COBRA
The federal COBRA act is in force for all companies with 20 or less employees. Many states have their own laws regarding continuation of workplace insurance. These "Mini-COBRA" laws may allow works more time to continue the insurance after the federal time period has been exhausted. You'll have to check if your state has additional insurance laws.
Affordable COBRA Alternatives
If the cost of COBRA insurance is too much, you may want to consider a short-term medical plan.
If you are in reasonably good health and without pre-existing medical conditions, there are affordable temporary health insurance plans options available.
Remain Insured
Accident Only plans start at $44*
with coverage starting tomorrow!
Call us
877-262-7241
Get A Quote, Enroll Online
View Plans
Temporary health insurance is a popular, affordable solution to cover gaps in coverage while you are between Major Medical plans.

*Eligibility for short term medical insurance is based on age and state availability.