Guide to COBRA Insurance: Rules, Costs and Eligibility Explained
The federal Consolidated Omnibus Budget Reconciliation Act, commonly known as COBRA, allows individuals to keep their employer-sponsored group health insurance even after experiencing a qualifying event that caused that insurance to end.
This page will guide you through:
Introduction to COBRA:

What it is, its history and its significance in the health insurance landscape.

General Eligibility Criteria:  

Detailed breakdown of events that can make you eligible for COBRA, from job loss to significant personal life changes.

Understanding COBRA Costs: How to calculate your costs and their financial implications.
Enrollment Process:

A step-by-step guide to secure COBRA coverage after a qualifying life event.

Exclusions: Learn about specific situations or entities where COBRA might not apply, such as plans sponsored by certain organizations.
State-Specific Continuation (mini-COBRA) Laws:  Information about state continuation laws that might offer extended coverage options, especially for those working with smaller employers.
What Is COBRA?
Most people are familiar with the term COBRA, which stands for the Consolidated Omnibus Budget Reconciliation Act. It refers to paying for health insurance that was in effect when an employee lost their job. It also applies if a family member loses access to the group plan.
COBRA serves as a bridge for individuals in transitional phases of their lives, ensuring they don't face a health coverage gap. Whether due to job loss, reduced working hours, or significant life events like divorce, COBRA provides an option to maintain the same health insurance coverage they previously had.
While COBRA coverage offers the advantage of maintaining consistent health insurance, it often comes at a higher cost. Unlike employer-sponsored plans where the employer usually subsidizes a portion of the premium, with COBRA, the individual typically covers the entire premium amount. In some cases, an additional 2% administrative fee may also apply.
Behind the 1985 Act: Ensuring Continued Health Coverage
The Consolidated Omnibus Budget Reconciliation Act (COBRA) was signed into law by President Ronald Reagan on April 7, 1986. This legislation was a result of Congress's recognition of the growing need for employees to maintain health insurance coverage during periods of job transition or loss. The act was a part of a larger budget bill designed to reduce the federal budget deficit.
COBRA's primary sponsor was Representative Pete Stark of California, and its main aim was to ensure that employees and their families had the option to continue their group health insurance for limited periods under specific circumstances. Over the years, COBRA has been instrumental in providing a safety net for millions of Americans during transitional phases in their careers.
COBRA Insurance Rules: Breaking Down the Main Sections
The law outlines a series of sections that detail the responsibilities of employers, as well as the rights and obligations of employees. The following is an explanation of COBRA as it relates to the continuation of employer-sponsored group health plans:
Section 601. Requires employers with 20 or more employees to offer continuation of health insurance coverage to employees and their dependents who lose coverage due to certain qualifying events, such as termination of employment, reduction in hours, death of the employee, divorce, or a dependent child becoming ineligible.
Section 602. Sets forth the requirements for employers to provide COBRA continuation coverage, including the length of time coverage must be offered, the amount of the premium that must be paid, and the notice requirements.

The coverage must be identical to the coverage that the employee had before the qualifying event.
The coverage must be offered for a period of at least 18 months.
The employee must pay the entire premium for the coverage, plus a small administrative fee.
The employer must notify employees of their COBRA rights within 60 days of the qualifying event.

Section 603. Establishes a process for employees and their dependents to appeal an employer's decision to deny COBRA coverage. The appeal must be filed with the Department of Labor within 60 days of the denial.
Section 604.  This section provides for enforcement of COBRA by the Department of Labor. The Department of Labor can bring civil actions against employers who violate COBRA.
Are You Eligible For COBRA?
If you're wondering whether you qualify for COBRA coverage, we've made it easy for you to find out. Take our quick eligibility survey to determine if you meet the criteria and are eligible for continuation of employer coverage.
Eligibility and Qualifying Life Events for COBRA
General Eligibility Criteria: To be eligible for COBRA, an employee must have been covered by the employer's group health plan on the day before the qualifying event. Additionally, for an employer to be subject to COBRA regulations, they typically need to have had employees who worked more than 1,000 hours in the previous calendar year. Not only the employees but also their dependents and spouses might be eligible under specific conditions.
Specific Qualifying Life Events: Eligibility for COBRA is often triggered by particular life events. These include:
Or, Save Up To 70%
COBRA Alternative
Try Short-Term Health Insurance
$80/month*
With coverage starting tomorrow!
Get A Quote, Enroll Online
View Plans
Call us
877-262-7241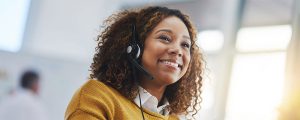 *Based on age and state availability 
Exclusions from COBRA Eligibility
While COBRA offers a safety net for many, certain situations can lead to exclusion from COBRA eligibility. Three common exclusions include:
Employer-Sponsored Coverage Not Subject to COBRA: Plans sponsored by the federal government, certain church-related organizations, or small employers with fewer than 20 employees are typically exempt from COBRA regulations.
Gross Misconduct: If the qualifying event leading to the loss of health coverage was due to the employee's gross misconduct, they may be excluded from COBRA eligibility.
Failure to Pay Premiums: Failure to pay COBRA premiums on time can result in a loss of coverage.
Understanding these exclusions can help individuals assess their COBRA eligibility more accurately.
Mini-COBRA and State Continuation Laws Nationwide
Many states have implemented Mini-COBRA legislation for businesses with 19 or fewer employees. Learn more about Mini-COBRA and State Continuation Laws and their impact on your healthcare coverage.
Remain Insured
Accident Only plans start at $44*
with coverage starting tomorrow!
Call us
877-262-7241
Get A Quote, Enroll Online
View Plans
Temporary health insurance is a popular, affordable solution to cover gaps in coverage while you are between Major Medical plans.

*Eligibility for short term medical insurance is based on age and state availability.