COBRA Insurance Phone Number
What Is The Phone Number For COBRA?
What Is COBRA?
COBRA is the name of a federal law and not a company with benefits specialists. Several federal government entities are in charge of enforcing COBRA continuing coverage laws. Private-sector group health plans are governed by the Departments of Labor and the Treasury. The law governing continuation coverage for state and local government health insurance is administered by the Department of Health and Human Services.
Who Manages COBRA?
Many companies will manage COBRA through the Human Resources Department. Larger businesses may work with third-party COBRA Administrators that include ADP, Discovery Benefits and WageWorks.
Complaints
If you are having compliance issues with an employer, please call the Department of Labor at 1-866-444-3272.
QUICK CHECK
COBRA Eligibility
Already On COBRA?
Your former employer's plan administrator can answer customer service questions about your existing COBRA health plans.
Contact the administrator to learn more about premium payments, ID cards, cancellation, login or status of coverage.
If you are unsure who the COBRA administrator is, you will need to reach out to your former employer's Human Resources department.
Contact Options
Contact a COBRA benefits consultant for assistance in selecting a temporary medical plan to avoid an insurance gap.
Toll-free 1-877-262-7241 
Hours Of Operation
Monday thru Friday, 6 a.m. – 5 p.m., EST
COBRAinsurance.com Login
Save Up To 70%
COBRA Alternative
Try Short-Term Health Insurance
$80/month*
With coverage starting tomorrow!
Get A Quote, Enroll Online
View Plans
Call us
877-262-7241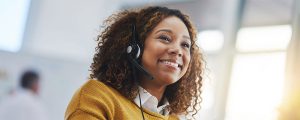 *Based on age and state availability
COBRAinsurance.com
We are a private insurance company that provides information on the COBRA law and alternative temporary insurance options if continuation is unavailable or too expensive.