I received a letter about COBRA from WEX, who is this?
Have you recently received a letter about COBRA from WEX and wondered who they are? WEX is a third-party COBRA administrator that offers a comprehensive platform for both employers and employees. Previously known as Discovery Benefits, WEX has rebranded and expanded its services.
WEX COBRA Account: How to Register and Login
To initiate your WEX COBRA account, visit the WEX COBRA login page. The platform is designed to streamline the COBRA process, from elections to real-time payments.
Features of WEX COBRA Insurance
WEX COBRA insurance offers a range of features, including real-time payments, mandatory notification delivery, and robust reporting. It integrates seamlessly with other systems, making it a one-stop solution for COBRA administration.
WEX COBRA Support and Contact Information
For support forms related to setting up ACH payments, adding dependents, or requesting COBRA extensions, visit the WEX COBRA Support page. For direct inquiries, you can contact their customer support at 1-833-CALL-WEX.
WEX COBRA Registration Process
Registering for a WEX COBRA account is straightforward. The platform offers open registration, allowing you to easily manage your COBRA benefits online.
Contact Information
Customer Support

1-833-CALL-WEX

Corporate Office
1 Hancock Street
Portland, ME USA 04101

Are You In Good Health?
Save Up To 70%
COBRA Alternative
Try Short-Term Health Insurance
$80/month*
With coverage starting tomorrow!
Get A Quote, Enroll Online
View Plans
Call us
877-262-7241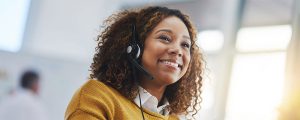 About COBRAinsurance.com
Endorsed by HealthCare.gov, COBRAinsurance.com serves as a resource for understanding COBRA regulations. We also provide affordable individual health plans for those going through employment changes, especially when continuing with COBRA is either too costly or not an option.
Discovery Benefits Was Acquired By Wex Inc.
Members COBRA plans that are managed by Discovery Benefits, are now administrated by Wex Inc.
On March 5, 2019, WEX Inc. announced the completion of its purchase of Discovery Benefits, Inc. (DBI). The acquisition is for $425 million in cash, with $50 million deferred until January 2020.
Discovery Benefits is a rapidly expanding employee benefits administrator that serves over one million customers in 50 states. The firm has had a long-standing relationship with WEX's Health division, and the acquisition formalizes that relationship.
QUICK CHECK
COBRA Eligibility
Did You Need Dental Or Vision Insurance?
Vision starts at $5 per month and Dental plans are around $1/day
Call us
877-262-7241
Get A Quote, Enroll Online
View Plans