How Does ADP Help With COBRA Insurance?
I'm supposed to set up my COBRA account with ADP, where do I begin?
ADP (Automatic Data Processing, Inc.) is a global provider of cloud-based human capital management (HCM) systems that integrate HR, payroll, talent, time, tax, and benefits administration, as well as COBRA insurance continuation administration.
ADP's Comprehensive Benefits Package includes COBRA Administration services for all size employers.
ADP COBRA Account Login For Benefits
You may register and manage your COBRA Account from the ADP TotalSource Login page. This is where you will pay your premium.
Contact Information
Automated Customer Support
1-844-227-5237
Corporate Office
1 Adp Blvd
Roseland, NJ 07068
Are You In Good Health?
Save Up To 70%
COBRA Alternative
Try Short-Term Health Insurance
$80/month*
With coverage starting tomorrow!
Get A Quote, Enroll Online
View Plans
Call us
877-262-7241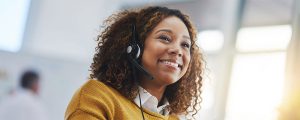 Did You Need Dental Or Vision Insurance?
Vision starts at $5 per month and Dental plans are around $1/day
Call us
877-262-7241
Get A Quote, Enroll Online
View Plans