I need to set up an account to start COBRA with bswift, how do I do that?
Bswift LLC offers workplace administration services. The company provides a variety of human resource, benefit, and payroll administration services. bswift serves clients in the United States.
Bswift Account Login For Benefits
With bswift,
each company has its own link
to its own enrollment website. Contact your COBRA plan administrator from your company's human resources department if you need to access your company's enrollment website. They can send you the link and log-in instructions.
Contact Information
Customer Support
1-877-927-9438
Corporate Office
10 South Riverside Plaza
Chicago, IL 60606

Are You In Good Health?
Save Up To 70%
COBRA Alternative
Try Short-Term Health Insurance
$80/month*
With coverage starting tomorrow!
Get A Quote, Enroll Online
View Plans
Call us
877-262-7241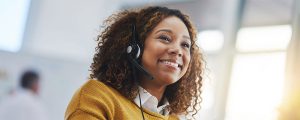 Did You Need Dental Or Vision Insurance?
Vision starts at $5 per month and Dental plans are around $1/day
Call us
877-262-7241
Get A Quote, Enroll Online
View Plans