Help With COBRA Continuation
COBRAinsurance.com provides information on the federal COBRA law and helps individuals find temporary medical coverage while in-between jobs. To be "on COBRA" means you will continue using your most recent employer-sponsored health insurance.
Who To Contact For COBRA Help
COBRAinsurance.com does not manage employer COBRA health plans.
We do not know what your premium will be. (National average is $438/month)
Signing up for COBRA is done with an employer's COBRA administrator.
Making your premium payments is done with your COBRA administrator.
We can not help you log into your COBRA administrator's website.
Contact your COBRA administrator or the Human Resources department of the company the health insurance is through regarding:
COBRA Alternative:
Save Up To 70%
Try Short-Term Health Insurance
$80/month*
Covers An Insurance Gap
Until Your Next Work Health Plan Starts
Get A Quote, Enroll Online
View Plans
Call us
877-262-7241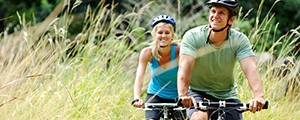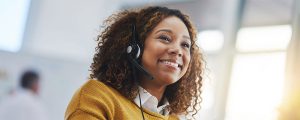 *Based on age and state availability
Knowledge Base
We've collected hundreds of questions since 2001 regarding the COBRA health insurance continuation law. Review the knowledge base and make your informed decisions.
Can't Afford COBRA?
COBRAinsurance.com can help you find an affordable health plan until your next work health insurance starts if COBRA is not available or too expensive.
QUICK CHECK
COBRA Eligibility
What Is COBRA?
COBRA is a federal law that requires employers with 20 or more employees to offer the same group health care coverage after you've voluntarily or involuntarily left your job or have had your work hours reduced. Because COBRA is simply the same coverage you had through a previous employer, you would need to contact the COBRA Administrator at your previous employer to begin or cancel coverage. Typically, the COBRA Administrator is in the HR department or the company that sponsored the insurance may use a third party administrator.
Average Cost Of COBRA Insurance In 2022
Health insurance plans through an employer are ACA Certified. They cover pre-existing conditions and have prescription medication benefits. COBRA is a continuation of that same work health insurance.
According to the Kaiser foundation, the average cost of individual health insurance in the United States is $438/month in 2022. Not all states are close to equal. In Colorado, the monthly average premium is $358, for example. Whereas in West Virginia, individuals may pay over $750 per month for health care coverage.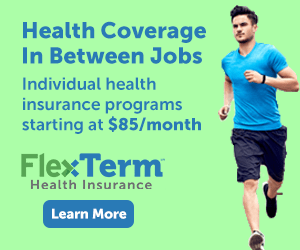 #1 Choice For Temporary Medical Coverage
Licensed Insurance Agents
Do you have more COBRA questions? Try contacting a healthcare.gov certified insurance specialist. These COBRA customer service agents are licensed in all 50 states. They can offer advice and alternative plans that best suit your needs.
Remain Insured
Accident Only plans start at $44/mo
Short-Term Medical low as $80/mo
Call us
877-262-7241
Get A Quote, Enroll Online
View Plans

Temporary health insurance is a popular, affordable solution to cover gaps in coverage while you are between Major Medical plans.
*Eligibility for short term medical insurance is based on age and state availability.