My COBRA Is With Navia Benefit Solutions, How Do I Begin?
My COBRA letter said my coverage is through Navia Benefit Solutions. How do I login?
The Navia Benefit Solutions delivers complete health and compliance solutions to companies and consumers, as well as industry-leading customer service, communications, and technology. Navia began as Flex-Plan Services in 1989 and has since evolved to become one of the nation's leading benefit providers. Navia provides FSA, HSA, HRA, Commuter, Wellness, and COBRA administration.
Navia Benefit Solutions Login For Participants
Visit the Navia Benefit Solution's COBRA portal to manage your account.
Problems Creating An Account or Signing Into Navia?
If you are having issues creating your account or using the log in, review your COBRA paperwork instructions. If you continue to have issues, contact Navia Benefit Solutions or the human resources department from who the insurance is through.
Remain Insured Accident Only plans start at $44* with coverage starting tomorrow!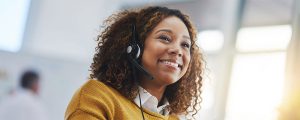 Did You Need Dental Or Vision Insurance?
Vision starts at $5 per month and Dental plans are around $1/day
Call us
877-262-7241
Get A Quote, Enroll Online
View Plans