How Do I Get Started With Optum For COBRA Insurance?
I'm supposed to start COBRA with Optum. Where do I start?
Optum, Inc. is a pharmaceutical benefits manager and healthcare provider based in the United States. Since 2011, it has been a subsidiary of UnitedHealth Group. UHG created Optum by combining its current pharmacy and care delivery services under the Optum brand, which consists of three major businesses: OptumHealth, OptumInsight, and OptumRx.
Optum, Inc uses the WEX Benefits platform for users to log in and manage their COBRA account.
Contact Optum For Support
Customer Support
1-855-687-2021
Corporate Office
Optum
11000 Optum Cir
Eden Prairie, MN 55344
QUICK CHECK
COBRA Eligibility
Are You In Good Health?
Save Up To 70%
COBRA Alternative
Try Short-Term Health Insurance
$80/month*
With coverage starting tomorrow!
Get A Quote, Enroll Online
View Plans
Call us
877-262-7241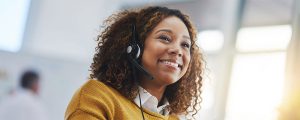 COBRAinsurance.com
We are an insurance company that provides information on the COBRA law and alternative temporary insurance options if continuation is unavailable or too expensive.
Did You Need Dental Or Vision Insurance?
Vision starts at $5 per month and Dental plans are around $1/day
Call us
877-262-7241
Get A Quote, Enroll Online
View Plans