What Is BAS' COBRA Control Services?
I received a letter from COBRA Control Services about logging into MyEnroll360, where do I start?
The BAS' COBRA administration solution, also known as COBRA Control Services is a third-party COBRA billing and payment processor. The software allows employers to create compliant initial rights notices, qualifying event notices, premium collection and other notices based on the activities and status of participants.
BAS' COBRA Control Services Account Login
To set up and manage your online account, visit the MyEnroll360 page.
The MyEnroll360 COBRA account allows you to always access the audit trails and information of every step of the COBRA process.
Contact Information
Client Servicers
1.800.945.5513
Corporate Office
640 Freedom Business Center
Suite 300


King of Prussia, PA 19406
QUICK CHECK
COBRA Eligibility
Are You In Good Health?
Save Up To 70%
COBRA Alternative
Try Short-Term Health Insurance
$80/month*
With coverage starting tomorrow!
Get A Quote, Enroll Online
View Plans
Call us
877-262-7241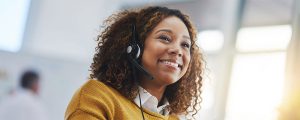 About COBRAinsurance.com
Endorsed by HealthCare.gov, COBRAinsurance.com serves as a resource for understanding COBRA regulations. We also provide affordable individual health plans for those going through employment changes, especially when continuing with COBRA is either too costly or not an option.
Did You Need Dental Or Vision Insurance?
Vision starts at $5 per month and Dental plans are around $1/day
Call us
877-262-7241
Get A Quote, Enroll Online
View Plans