Why Is COBRA So Expensive?
My health insurance coverage didn't cost this much when I was working. Why is keeping the same plan on COBRA so expensive?
COBRA stands for Consolidated Omnibus Budget Reconciliation Act. It's a law that allows you to keep your employer sponsored health insurance plan for up to 18 or 36 months. When you're on COBRA, you have to pay the entire premium for your health insurance plan. The employer doesn't contribute anything to the premium.
How Much Will You Pay?
The average monthly premium cost of COBRA continuation coverage is about $438 per person. In some states, the average premium is even higher. For example, the average monthly premium for COBRA insurance cost in Wyoming is $700 per person.
To determine your cost, add the amount you paid through payroll deduction to the amount the employer contributed to the plan. The cost will be explained in your offer letter to start COBRA.
Add On The 2% COBRA Administration Fee

In addition to the monthly premium, you may also have to pay a 2% administration fee for COBRA coverage. This fee is charged by the employer's third-party administrator who manages the COBRA plan.
COBRA Alternative:
Save Up To 70%
Try Short-Term Health Insurance
$80/month*
Covers An Insurance Gap
Until Your Next Work Health Plan Starts
Get A Quote, Enroll Online
View Plans
Call us
877-262-7241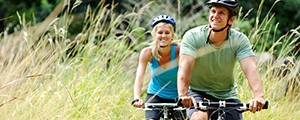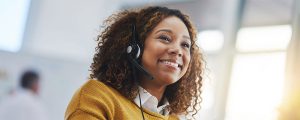 *Based on age and state availability
QUICK CHECK
COBRA Eligibility
Cheaper Alternatives To COBRA
Employer COBRA can be expensive. You may find that getting an Affordable Care Act (ACA) or private short-term health insurance can save you money. It's important to understand the pros and cons.
Private Short-Term Medical Insurance
Short-term medical insurance provides temporary health coverage for one month up to one year. These plans are not governed by the Affordable Care Act (ACA). Which means they do not cover pre-existing conditions, maternity care, or mental health services.
However, short-term plans can be a cheap alternative to COBRA for people who are in good health. The coverage is for new illnesses and accidents only.
Cost
These plans are extremely affordable compared to an ACA plan or paying COBRA premiums due to coverage exclusions. The cost is based on your zip code, age and gender.
Marketplace Health Plans
Also known as Obamacare, marketplace health plans are ACA certified and meet the 10 categories of minimum essential coverage. This includes pre-existing condition coverage, emergency, laboratory and prescription medication coverage.
Cost
Pricing is based on a number of factors such as where you live and the age of participants on the plan. It is worthwhile to quote this option. Depending on your income level, your state may subsidize your insurance premium. The average premium cost of a marketplace health plan is around $438/month before subsidies.
Where To Find Marketplace Health Plans
The health insurance marketplace consists of private health insurance plans both on and off the federal exchange. To obtain a quote for an ACA health plan, please visit Health Sherpa.
The Ten Categories Of Minimum Essential Coverage
In accordance with the Affordable Care Act, here are the 10 categories of Minimum Essential Coverage (MEC):
Outpatient care includes doctor's visits, lab tests, and other services that you get outside of a hospital.
Emergency services are for when you have a serious medical problem that needs to be treated right away.
Hospitalization is when you need to stay in the hospital for care.
Pregnancy, maternity, and newborn care includes care for pregnant women and their babies.
Services for mental health and substance use disorders include care for mental health conditions, such as depression and anxiety, and substance use disorders, such as addiction to alcohol or drugs.
Prescription drugs are medications that are prescribed by a doctor.
Rehabilitation services and devices include services and devices that help people with disabilities to function at their best.
Laboratory services include tests that are done to diagnose medical conditions.
Preventive, wellness, and chronic disease services include services that help you stay healthy, such as annual physical exams and vaccinations, and services that help you manage chronic diseases, such as diabetes and heart disease.
Pediatric services include care for children.
Remain Insured
Accident Only plans start at $44/mo
Short-Term Medical low as $80/mo
Call us
877-262-7241
Get A Quote, Enroll Online
View Plans

Temporary health insurance is a popular, affordable solution to cover gaps in coverage while you are between Major Medical plans.
*Eligibility for short term medical insurance is based on age and state availability.