I received a letter about COBRA from Bennaisance to login to COBRAPoint, who is this?
Benaissance is the industry's leading Software as a Service (SaaS) solution for individual single-point and consolidated group premium billing, and is a trusted financial management partner for health benefits administration. These two solutions work together to provide highly efficient, scalable billing and payment solutions with simple billing and convenient payment options for tens of thousands of US employers and millions of American families via private health insurance exchanges, state-based marketplaces, and over 100 health plan and TPA customers.
Contact Information
Customer Support

1-833-CALL-WEX

Corporate Office
1 Hancock Street
Portland, ME USA 04101

Are You In Good Health?
Save Up To 70%
COBRA Alternative
Try Short-Term Health Insurance
$80/month*
With coverage starting tomorrow!
Get A Quote, Enroll Online
View Plans
Call us
877-262-7241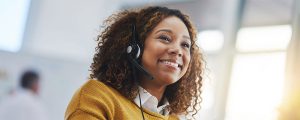 Benaissance and COBRAPoint Was Acquired By Wex Inc.
Members COBRA plans that are managed by Benaissance, are now administrated by Wex Inc. using COBRAPoint.
WEX Inc., announced in 2015, that it has entered into a definitive agreement to acquire Benaissance, a leading provider of integrated software-as-a-service (SaaS) technologies and services for healthcare premium billing, payment, and workflow management, for $80 million in cash.
About COBRAinsurance.com
Endorsed by HealthCare.gov, COBRAinsurance.com serves as a resource for understanding COBRA regulations. We also provide affordable individual health plans for those going through employment changes, especially when continuing with COBRA is either too costly or not an option.
Did You Need Dental Or Vision Insurance?
Vision starts at $5 per month and Dental plans are around $1/day
Call us
877-262-7241
Get A Quote, Enroll Online
View Plans