How Do I Log Into My COBRA account from Wageworks Conexis?
Who is CONEXIS? They say they manage my COBRA plan.
COBRA is a federal that requires employers with 20 or more employees to offer the continuation of the same group health care coverage to you after you've voluntarily or involuntarily left your job or have had your work hours reduced. Conexis is a division of WageWorks and is an administrator of employer COBRA insurance.
Remain Insured Accident Only plans start at $44* with coverage starting tomorrow!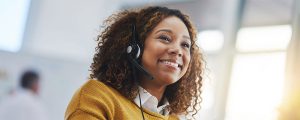 COBRA Administration
The federal COBRA law compels businesses with 20 or more fulltime workers to offer their terminated workers access to their health plan they had while working. The process of notifying those individuals of their right to COBRA, enrolling them, processing premium payments  is called COBRA administration. To connect with your COBRA administrator contact the HR Department from where the insurance was from.
Did You Need Dental Or Vision Insurance?
Vision starts at $5 per month and Dental plans are around $1/day
Call us
877-262-7241
Get A Quote, Enroll Online
View Plans