Who Is PlanSource For My COBRA Account?
I received a letter about COBRA and to set up an account with PlanSource? Where do I go?
PlanSource is a third-party COBRA administrator that employers use to outsource their COBRA administration. This includes managing notifications, customer payments, reporting to the employer and cancellations.  
PlanSource uses the Bennaisance COBRAPoint portal for their members.
PlanSource COBRA Account Login
To access PlanSource COBRA member accounts, visit the Member Login page.
Contact Information
Phone
877-549-8549
Address
101 South Garland Avenue
Orlando, Florida 32801
About PlanSource
PlanSource is a technology firm that automates and streamlines every facet of employee benefit programs, allowing employees and HR teams to make better informed benefits decisions.
PlanSource joined with Vista Equity Partners in 2019 to continue growth and innovation for their clients.
Are You In Good Health?
Save Up To 70%
COBRA Alternative
Try Short-Term Health Insurance
$80/month*
With coverage starting tomorrow!
Get A Quote, Enroll Online
View Plans
Call us
877-262-7241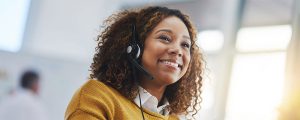 About COBRAinsurance.com
Endorsed by HealthCare.gov, COBRAinsurance.com serves as a resource for understanding COBRA regulations. We also provide affordable individual health plans for those going through employment changes, especially when continuing with COBRA is either too costly or not an option.
Did You Need Dental Or Vision Insurance?
Vision starts at $5 per month and Dental plans are around $1/day
Call us
877-262-7241
Get A Quote, Enroll Online
View Plans