My Child Turned 26 And Can No Longer Be On My Work Insurance.  Can They Get COBRA?
My child is coming off of my insurance, what do I do now?
The Affordable Care Act, also known as Obamacare, allows young adults to remain on their parents' health insurance plan until they turn 26 years old. This applies to both group health insurance plans and individual health insurance plans purchased through the ACA Marketplace. However, on an adult child's 26th birthday, many employer-based group health plans will need to remove the dependent from the plan, which creates a qualifying event for obtaining new health insurance.
One option for young adults is COBRA continuation of their parents' work health coverage.
If you do not have pre-existing health conditions, you can visit the health enrollment center to find temporary health insurance plans that offer significant savings of up to 70% off an employer's COBRA coverage.
COBRA Alternative:
Save Up To 70%
Try Short-Term Health Insurance
$80/month*
Covers An Insurance Gap
Until Your Next Work Health Plan Starts
Get A Quote, Enroll Online
View Plans
Call us
877-262-7241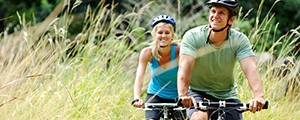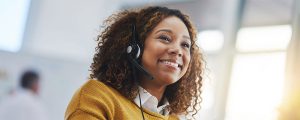 *Based on age and state availability
About COBRAinsurance.com
Endorsed by HealthCare.gov, COBRAinsurance.com serves as a resource for understanding COBRA regulations. We also provide affordable individual health plans for those going through employment changes, especially when continuing with COBRA is either too costly or not an option.
Health Insurance Options When At Age 26
The loss of dependent coverage will qualify you for a special enrollment period where you may obtain new health coverage.  Enrolling in a new insurance plan as soon as possible is important to avoid any gaps in coverage.
If you don't qualify for Medicaid. Here are four ways to get health care insurance when you lose coverage under your parents' plan:
Check Your Eligibility For COBRA Coverage
If you are age 26, you may be eligible for COBRA coverage, which allows you to continue your parents' insurance for 36 months after you are no longer eligible.
QUICK CHECK
COBRA Eligibility
Recommended
Look Into Short-Term Health Insurance Options
A temporary medical plan can offer coverage for unexpected illnesses and accidents if you are not eligible for COBRA or other forms of healthcare coverage. These plans usually have strict terms, such as a maximum duration, make sure to understand whether they will meet your needs.
As these plans do provide pre-existing condition coverage, they are often very affordable. 
Find your cost based on your age and zip code.
Enroll In A Work Health Plan
Inquire with your company's human resources department about their insurance coverage. If enrolling in your employer-sponsored plan, ensure you meet any enrollment deadlines.
Find An Individual Marketplace Plan
Your qualifying event will allow you to shop the health insurance marketplace to enroll in an ACA certified insurance plan. These plans are similar to the type of insurance you would get at work.
Parents Should Contact Their Employer About COBRA For Child
Here are the 3 steps that parents should take when their child turns 26 to ensure they can sign up for COBRA insurance:
Contact your employer's benefits department.
They will be able to provide you with all the information you need about COBRA, including the cost of coverage, the enrollment period, and the documentation you need to submit.
Gather all of the required documentation.
This will typically include your child's birth certificate, proof of your employment, and a copy of your child's most recent health insurance card.
Submit the enrollment paperwork to your employer's benefits department or COBRA Administrator.
Follow your employer's COBRA administrator deadlines for submitting your enrollment paperwork as they may vary.
How To Get COBRA When You Turn 26
If you have a pre-existing medical condition and are turning 26, you may be eligible to enroll in COBRA coverage through your parent's employer.
To do this, you should contact the human resources department at your parent's workplace and request COBRA enrollment paperwork.
This will allow you to continue on the same health plan as your parent. You will have 60 days from the time you become eligible to enroll in COBRA coverage.
Cost Of COBRA Continuation For Adult Children
As the parent's employer is no longer subsidizing a portion of the adult child's health insurance, the full monthly premium is the responsibility of the insured. The average is $400 – 700 per month when continuing on COBRA.
Remain Insured
Accident Only plans start at $44/mo
Short-Term Medical low as $80/mo
Call us
877-262-7241
Get A Quote, Enroll Online
View Plans

Temporary health insurance is a popular, affordable solution to cover gaps in coverage while you are between Major Medical plans.
*Eligibility for short term medical insurance is based on age and state availability.