How Long Does COBRA Last?
I am considering retirement at 63 & 1/2 years of age. I understand that I would be covered under COBRA until at age 65 when Medicare kicks in. My question has to do with my wife, who would be 61 at the time I retire. Since COBRA seems to have a 36 month limit, would she be covered until she becomes 65 and eligible for Medicare? Would the trigger for a spouse apply when I become eligible for Medicare to extend the time of her coverage, or would we have to find a private plan for that extra year?
You Can Remain On COBRA For 18 or 36 Months
The Consolidated Omnibus Budget Reconciliation Act or COBRA, is a law that gives workers and their insured dependents the right to keep their employer-sponsored health plan after that insurance would end due to job loss or changes in the immediate family for a limited period of 18 or 36 months.
The length of time depends on the type of qualifying event that made you eligible for COBRA insurance continuation coverage. The group health plan may provide longer periods of coverage beyond the maximum period required by law.
COBRA Alternative:
Save Up To 70%
Try Short-Term Health Insurance
$80/month*
Covers An Insurance Gap
Until Your Next Work Health Plan Starts
Get A Quote, Enroll Online
View Plans
Call us
877-262-7241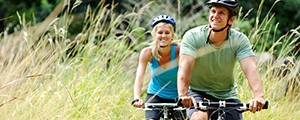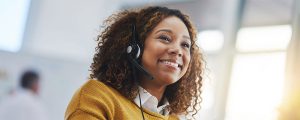 *Based on age and state availability
COBRAinsurance.com
We are a private insurance company that provides information on the COBRA law and alternative temporary insurance options if continuation is unavailable or too expensive.
Former Employees Can Use COBRA Benefits For 18 Months
When the qualifying event is an employee's termination of employment, such as voluntarily quitting, getting let go, retirement or reduction in hours that would make them no longer eligible for work health insurance that beneficiary is allowed up to 18 months of continuation coverage.
Changes In The Family Allow For 36 Months Of COBRA Coverage
Qualifying events that would remove a partner, spouse or dependent from a healthcare plan makes those beneficiaries eligible for COBRA for up to 36 months. This includes death of the covered employee, divorce, separation or annulment. Adult children losing their dependent status, at age 26, may also use their COBRA rights for 36 months to keep the same plan they had on their parent's health insurance.
QUICK CHECK
COBRA Eligibility
Specific Qualifying Events
The following chart specifies how long you may keep your workplace insurance through COBRA
When a workplace event separates you from your job, you are allowed a limited time to stay on your health insurance with COBRA. Former employees can keep their work insurance for up to 18 months. When the qualifying event is family separation event, like death, divorce or separation, the former spouses and dependents are given the right to extend their insurance benefits for up to 36 months.
| ​Qualifying COBRA Event | ​Length of Continuation Coverage |
| --- | --- |
| ​Reduction of Hours (resulting in loss of coverage) | ​18 Months |
| ​Voluntary Termination of Employment (quitting your job) | ​18 Months |
| ​Involuntary Termination of Employment (getting fired from job) | ​18 Months |
| ​Divorce, Annulment, Termination of Domestic Partnership, or Legal Separation | ​36 Months |
| ​Child ceases to be a Dependent (e.g. child turns 26) | ​36 Months |
| ​Death of Employee | ​36 Months |
COBRA Third-Party Administrators
Your COBRA plan may be managed by a third-party administrator. Many employers work with the following:
If you are unsure who your plan administrator is, reach out to the human resources department of the company that provided the health insurance you had.
Remain Insured
Accident Only plans start at $44*
with coverage starting tomorrow!
Call us
877-262-7241
Get A Quote, Enroll Online
View Plans

Temporary health insurance is a popular, affordable solution to cover gaps in coverage while you are between Major Medical plans.

*Eligibility for short term medical insurance is based on age and state availability.